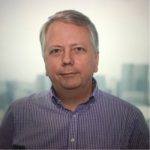 More Informed
"We moved from having no knowledge about intellectual property in software to knowing where the boundaries are, so that we can now handle more things internally. We know where most of the gotchas are, and know when we need to be wary. We make more informed decisions and have reduced our risk exposure.
Leigh combines a background in software development with current expertise in technology law that businesses involved in the development of software and associated intellectual property need access to. He understands technology and the law that applies to it. He is approachable which means we cut to the chase quickly and end up with a better solution at a lower cost. He has a huge amount of experience and expertise, and is a lot more affordable than the large firms"
---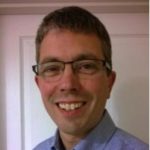 Waste less Time
"We had long contracts with painfully detailed clauses that commercial people found impossible to understand. They were spooking our clients – too much for a software as a service contract.
Turned out most of it was rubbish and did not have to be in the agreement. We took some of the provisions out and wound others back.
We find our business was more streamlined with less hassle between enquiry and sale. For us it means that we waste less time talking about the legals and more time growing the business. The business is in a better place and operates more efficiently because we are not having to work so hard to close deals."
Joe Hoy
Director
Forensic Analytics Ltd
---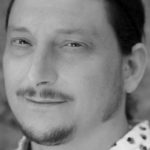 Clear Legal Advice
"As soon as we started talking to Leigh, the IP rights we owned became clear and clearer. He can explain software, IP rights and tech law without your eyes glazing over with the 'what's he talking about?' thoughts. We ended up with a strong contractual position in our negotiations.
By the time Leigh had finished fixing our contracts, we had revenue protections, clarity on our negotiating position and clarity on our legal relationships with people using our software. We know what rights are ours, our customers, users, and visitors using our CMS, and our customer's customer. We manage them effectively and have control over our business assets and revenue. 
No more guess work."
---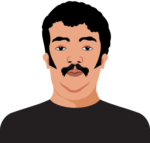 Less Time & Money on Legals
"Shopping around for a solicitor is a pain. When you pick a solicitor you have to take a risk somewhere. Leigh put me at ease in the initial conversation, and made it clear that he understands the commercial side of the law.  Now, we spend far less time and money on legal problems in our business.Leigh with us engaged from a business perspective, not just purely a legal perspective. He actually wanted to understand the business. He wrote the contracts to work for our business, not the other way round. We ended up with a level of security with our business, an extra level that we didn't have. We've have a good position in our contracts to get more value from our assets going forwards.I feel comfortable that he has strong background in the particular specific areas we are looking at, such hosting software. We found his approach was much more jovial and the character side of that helps an awful lot with dull areas such as legal documents."
---
Get legal advice that means something to your business
What's the #1 thing your business is struggling with?