Business Legal Advice - Covering Business Risk
New Laws in Force
"I was aware that some new laws had come into play that were going to affect my business, but it was all a little confusing. A colleague referred me to Hall Ellis Solicitors.
They were really helpful in providing me with some clarity, I received concise and understandable legal advice from them, just what you need when you're not legally minded.
During our discussions I was advised of other risks that may potentially impact my business which I wasn't even aware of, this was the real value add. I would recommend Hall Ellis Solicitors and will certainly be using their services again should the need arise."
---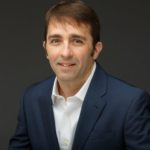 High Speed Connectivity
Knows the Game
"We got hold of Leigh when one of our providers threatened to stop providing us connectivity on a week's warning. If they had carried through it would have been catastrophic. Leigh had the experience to handle it, knows the legal manoeuvrings how to reverse the pressure that was being applied to us. 
He turned his knowledge into a result that he brought back to us.  I do not relinquish control easily. I have a hard time doing it, but I had to give Leigh that control because we are way out of the UK time zone. If I had to micromanage him because he did not understand the subject matter it never would have worked, we never would have got the result we did. We would have lost time and the clock would have run out.
Leigh knows what he's doing, he knows the game, he knows the technology. Don't waste your time shopping. Time is too valuable. I've already done that shopping, I've already done the homework, I've already gone through the whole experience and learned from my experience and take it and run with it and call him right now."
---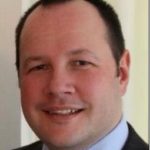 Legal Advice in Plain English
Straight Talking
"I was extremely concerned that we've gone too far down the road and we'd taken the wrong path that we shouldn't have gone down, with potential wasted development. I was concerned that we wasted a lot of money and a lot of time developing software which wasn't legally binding. Leigh helped fix our legal position, which is tremendous piece of mind for me.
I've got a clearer picture of what I know and what I do not know, what I can handle internally, and what we can't. Working with Leigh was a short course to protect my business, and the things I need to look out for in business relationships moving forwards.
When you engage with someone who's like a legal expert or a technical expert, you don't only get information from them on a particular point. You get lots of other stuff which comes with it. We have got a lot of value-added stuff. Leigh's able to point out areas that we would want to look at and areas that we hadn't thought of, so there are benefits to engage in an expert or a consultant in this area.
Leigh is straight talking and very much to the point. He takes the heavy lifting out of understanding legal advice. He's direct and very open. He talks in layman's terms without being patronising.
Talk to Leigh because he doesn't speak like a lawyer, but he knows his stuff. He doesn't try to bamboozle you with a load of legal jargon. He will tell you what you need to know and will omit what you don't need to know."
---
Expert Advice
We spoke to many attorneys and even instructed one at a big law firm before finding Leigh Ellis whilst searching on the Internet for legal advice.
Nobody else we spoke to or worked with had the right combination of expertise with a "human touch." We feel so grateful that we happened to find Leigh - he is incredibly knowledgable, responsive, efficient, honest, and both clever and creative in his advice, and what was most important for us - we feel like he actually cares about us! It's not just about billable hours and we are not just a file for him.
We finally feel like we are in very good hands, with our concerns being alleviated by expert advice from someone who really takes the time to listen, explains things clearly and in terms we understand, and has worked with us to craft a sophisticated strategy to move forward with as little exposure as possible. Though this has been an incredibly stressful time for us, we have finally been sleeping a bit better knowing we have Leigh in our corner. 
---
Get legal advice that means something to your business
What's the #1 thing your business is struggling with?