New Technology Licences for Partnerships
Developing a Software Licensing Business
"I run a popular site that distributes a closed source financial calculations software package.
I needed a software collaboration contract to move towards improving it. It was a complicated arrangement with my new partner. It had to have a series of steps and stages built into it which weren't normal. It had to be customised.
I was concerned that getting a technology & software licence contract done with all the ins and outs would be a long drawn out process. English isn't my first language.  I was worried it would be too complicated, I wouldn't understand what I was signing, and I wouldn't understand what the lawyer was telling me.
The lawyer got it done in the first draft with straight-forward explanations. It was written in easy language and easy to follow. My new partner accepted it first go. No negotiations.
I got the right lawyer for the job first time. I've had no messing around and we've moved to the next stage."
---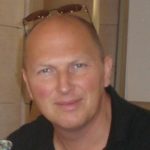 Managed Solutions: SaaS Contract Solicitors
Cloud based Services Contracts
With Leigh we got a specialist technology contracts lawyer that was fully engaged to understand the problems we were encountering, so we could resolve our contract issues permanently.
My experience with other lawyers was that they just wanted to get the client instruction, and then we would be in the dark about why changes were being made.
We now know what we can negotiate on, what we can give way on, and what we can't.
---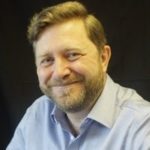 Tech Law in Simple Language
Explain legal problems in Tech language: Logic-based Approach
We were facing a technology copyright infringement problem that we didn't deserve. The biggest problem I've had, is that I've never come across a lawyer that understands software and tech are few and far between. It was frustrating. With Leigh I can describe the legal problem in my tech language, and then Leigh has then got the legal language to move towards what I need.
I'm looking for really logic-based approach and struggle dealing with people who aren't on that sort of wavelength. It takes the hassle out of it for me.
Thoroughly trustworthy and worthwhile advice that actually helps solve a problem rather than create one.
---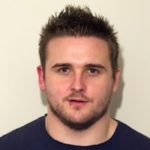 Software Contractors' Contracts
Getting Contractor's Contracts Right
Leigh has helped educate and provide me some much needed peace of mind when I go from project to project. My trade is as a software engineer that's purely on a contract basis, but ironically I never really used to pay much attention to the contracts themselves.
It never really occurred to me that the contracts would be imbalanced when they first get sent over, or that they're open to (and sometimes expecting) these to be questioned and further negotiated. 
I used to take these as the 'final' copies, but not anymore, now they're just the drafts!
---
Get legal advice that means something to your business
What's the #1 thing your business is struggling with?