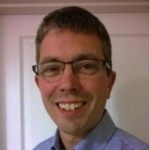 Tech Contracts Businesses can stand by
Waste less Time
"We had long contracts with painfully detailed clauses that commercial people found impossible to understand. They were spooking our clients – too much for a software as a service contract.
Turned out most of it was rubbish and did not have to be in the agreement. We took some of the provisions out and wound others back.
We find our business was more streamlined with less hassle between enquiry and sale. For us it means that we waste less time talking about the legals and more time growing the business. The business is in a better place and operates more efficiently because we are not having to work so hard to close deals."
Joe Hoy
Director
Forensic Analytics Ltd
---

New Technology Licences for Partnerships
Developing a Software Licensing Business
"I run a popular site that distributes a closed source financial calculations software package.
I needed a software collaboration contract to move towards improving it. It was a complicated arrangement with my new partner. It had to have a series of steps and stages built into it which weren't normal. It had to be customised.
I was concerned that getting a technology & software licence contract done with all the ins and outs would be a long drawn out process. English isn't my first language.  I was worried it would be too complicated, I wouldn't understand what I was signing, and I wouldn't understand what the lawyer was telling me.
The lawyer got it done in the first draft with straight-forward explanations. It was written in easy language and easy to follow. My new partner accepted it first go. No negotiations.
I got the right lawyer for the job first time. I've had no messing around and we've moved to the next stage."
---
Get legal advice that means something to your business
What's the #1 thing your business is struggling with?
"*" indicates required fields