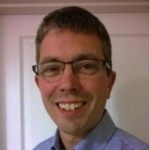 Tech Contracts Businesses can stand by
Waste less Time
"We had long contracts with painfully detailed clauses that commercial people found impossible to understand. They were spooking our clients – too much for a software as a service contract.
Turned out most of it was rubbish and did not have to be in the agreement. We took some of the provisions out and wound others back.
We find our business was more streamlined with less hassle between enquiry and sale. For us it means that we waste less time talking about the legals and more time growing the business. The business is in a better place and operates more efficiently because we are not having to work so hard to close deals."
Joe Hoy
Director
Forensic Analytics Ltd
---
Get legal advice that means something to your business
What's the #1 thing your business is struggling with?