Intellectual Property and Software Solicitor
+44 20 7036 9282
le@hallellis.co.uk
Background
Leigh Ellis is a business solicitor with specialist expertise in IT law and intellectual property with 20 years' experience.
He is a solicitor that understands technology, software and how it works.
He studied computer science, with majors in software engineering and artificial intelligence before qualifying as a solicitor.  He then completed a Masters Degree in Intellectual Property law. He focused intellectual property rights which protect IT related legal rights and software in the electronic environment.
His clients obtain the value of the underlying knowledge of technology with focused, no-nonsense legal advice. As a specialist IT lawyer and tech expert, his clients obtain insight into their legal affairs and become better positioned to protect their business interests in the digital environment. 
He simplifies legal issues within their commercial context to put businesses in a position to make the right decisions for their business. 
Expertise
Leigh advises businesses on information technology & intellectual property related contracts and resolution of disputes.
For business contracts, he: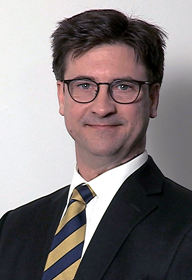 fixes commercial contracts to ensure that they don't contain traps that will come back to bite you
helps you avoid over-committing to legal commitments in contracts that you cannot honour
checks business contracts to ensures that the business objectives match what it says in contracts
supports businesses to avoid mistakes that hurt your legal position
advises to minimise risk and liability in commercial transactions
In IT law and licensing, he helps businesses:
identify and protect valuable intellectual property rights 
checks to ensure businesses own assets that they say they do for due diligence
creates licensing arrangements which protect business assets and maximise commercial value
checks payment models for more reliable and predictable licensing revenue streams
enforce intellectual property rights
protect business assets and trade reputation
Professional Advice
contract reviews and management: consequences and effects of legal documentation prior to execution
preparation of contractual documentation for cloud services, delivery of software as a service and related technologies
regulatory compliance for entrepreneurs and businesses, including GDPR and online trading legal requirements
infringement of trade marks, design rights and patents
striking balances in commercial contracts to mitigate risk, and assess exposure to liability 
intellectual property rights in software and licensing
appointed as expert on data protection in respect of peer-to-peer file sharing
debt recovery and subsequent international enforcement
Qualifications and Memberships
Bachelor of Computer Science: Majors in Software Engineering and Artificial Intelligence
Master of Laws (Intellectual Property), University of Technology, Sydney
Registered Trade Mark Attorney
Solicitor:

Senior Courts of England and Wales
Supreme Court of New South Wales

Solicitor Advocate: Higher Rights of Audience in the Senior Courts of England and Wales
British Computer Society
Society for Computers and Law
Experience
Business Transactions
Advising online service providers on service level agreements and General Data Protection Regulation (GDPR)
Assisting businesses respond to licensing disputes and to address requirements arising from audit letters issued by the British Software Alliance 'The Software Alliance' (BSA) and those issued by Microsoft, Oracle and IBM, along with assistance negotiating settlements on reasonable terms
consolidating legal documentation so that it is fit for commercial purposes to achieve commercial ends, such as:

software licences
software development agreements
terms of business and service
intellectual property indemnities
limitations of liability
software as a service and cloud based contracts

as an open source software solicitor, Leigh advises on

terms of open source licences compliance, and where the traps are
availability of claims for breach of contract and infringement
drafting open source licences

preserve and register intellectual property rights such as trade marks and designs and ward off competitors
Disputes
prosecuting and defending claims for infringement of intellectual property rights
identifying breaches of contract in business contracts and steps to address breaches
defending claims of patent infringement
rectifying unlawful disclosure of confidential information
obtaining court orders to guard against dissipation of assets to secure judgments
In the Media
Sky News and BBC News: international developments in technology law and intellectual property
Interviewed by The Times, Forbes, BBC Online, BBC Radio One, Computing Magazine, New York Times, Guardian Online, Talk Sport
Solve difficult problems
Speak with a software and intellectual property subject matter specialist for help
Contact Leigh now on +44 20 7036 9282 or let us know how he can help here: