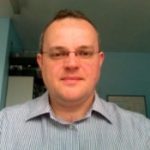 Full-Service Managed Solutions Provider
Terms and Conditions Contract: Renovation
"We're a full-service managed solutions provider. We had been using our old contract for years. It started off well, but became difficult to manage from customer to customer as we grew this led to us having to make fine-tuned adjustments all the time. It was just taking too long to get the contract right for each client.
Since getting our new service provider contract, we've seen a reduction of about 30% of the time to get from sale to agreement, along with less friction from the customer with better, broad based protection for the business. The improved efficiency we now achieve in negotiations has been a great investment in our business and client sales."
---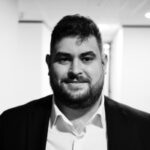 Open Source Software Hosting
Management and Oversight
"We're an emerging player in the open-source hosting ecosystem. We had a critical situation arise in the community out of nowhere. We had to get ahead of the story so that we could manage our user base. We needed to know our legal position.
We contacted these solicitors because they said they were experts in open source and understood the business. And they did. We received quick service which focused on what we needed done. Highly recommended if you need legal help on the open source business."
---

I could see that I had a confrontation arising with a business contract I have. I wanted to be prepared for all eventualities.
I got the advice that I asked for, in a simple language, with a quick turnaround. I found the advice and explanation of the structure of the contract incredibly useful and helped me consolidate my own thoughts to prepare for the storm, if it was going to arrive.
I have a good idea about what I am going to do and how I am going to handle if the situation develops. Thank you Leigh
---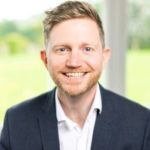 IT Contract Solicitors
IT Law; IT Contract Disputes
"We've been using these solicitors for a while now. We first got hold of them because they were IT contract solicitors. Over time, that's moved into legal advice on ecommerce law, tech law, GDPR, and IT contract disputes. They work with us the way that we want to work. Suits us fine. We won't be looking elsewhere for technology law related advice anytime soon."
---

Business Purchases: Share Purchase Risk Management
Business Purchases / Short form Share Purchase Agreements
I was looking to get investors involved in a start up in short order. Those responsible for fundraising this investment decided that they needed to acquire the company in which I was a shareholder. They sent me a "short form" share purchase agreement that ran to over 70 pages. I got to about page 20 but there was so much text to read that I couldn't see where the bombshells were that I was being told was normal and usual for this sort of agreement.

I turned to Leigh Ellis of Hall Ellis Lawyers to go through the agreement tell me what I needed to look out for. Once I was told how share purchase agreement are structured and how they work, I realised that my risk profile wasn't as small as I had been told it was. It could ruin me if something didn't go the way the purchaser wanted it to. Leigh straightened up the contract so that I could stand by it and cleaned up the black holes of unlimited liability. I don't have to look over my shoulder anymore.
---

Industrial LCD Displays
Internal Management
We had a situation where we thought someone was doing the wrong thing by our company. Things had been happening over the years in bits and pieces, but no one really thought much about them at the time. After a few conversations amongst us, we decided that something just wasn't right. We made our mind up to look behind what we had been told. We found some things that shouldn't have happened, and the smell worsened.

We started taking steps to get to the bottom of what seems to be a pattern of bad behaviour over the years and get back for the company what it should have had in the first place. Then it occurred to us that we might need to speak to a solicitor to make sure we were on the right track and doing things the right way.

We got hold of Leigh at Hall Ellis. It was clear that he'd handled cases like this before. He knew what we needed to do, what we needed to get and where we needed to get it from. We've got a clear understanding of steps to take and where to go next to safeguard the business and right the wrongs that have come to pass.
---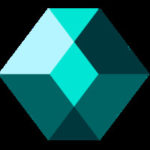 IT Contracts: Learning the Hard Way
Technology Solicitors: Tech as a Service Contracts
"We tried 2 glossy law firms both were very good at the initial introduction.
When it came to crunch the contract was dealt with by junior, lesser experienced employees and as such I got something that was not fit for purposes – leaving me to do the work to correct it and guide them. So, yes, they may have been cheaper than some others, but what about when you add in my time and effort – it turned out to be a false economy.
Our experience with Hall Ellis lawyers was totally different. We got what you'd expect from a focused boutique tech law firm. Tailored technology contracts customised for our business. They knew that we needed something that was not uniform or standard. They fixed what we had and made it work like it should have in the first place.
Now we have a structured contract that we re-use again and again.
Leigh's tech knowledge is way above your average solicitor. He can focus on the bits that matter rather than try and just understand what I'm talking about. It's a better way to get tech legal advice.
They got right the first time."
---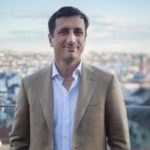 Original Intellectual Property Rights: Ownership of Concepts & Ideas
Software Ownership
"I needed an approach to claim intellectual property ownership of some software to resolve a dispute with my business partners. We had a long and complicated history. I knew I had an IP rights problem but didn't know how to get what I wanted.
I found Leigh on the internet as a technology and software specialist.
It turned out the claim was better framed in another areas of law altogether. It wasn't just a copyright infringement issue. He put together a plan to create a solid claim and ended up with a result pretty close to what I wanted."
---
Get legal advice that means something to your business
What's the #1 thing your business is struggling with?
"*" indicates required fields