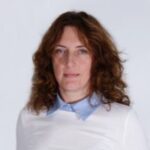 Public Sector Contracts
Call-Off Contracts
We signed up to a public sector framework contract with one of the biggest employers in the UK. It was all very collaborative with the client.
We gave concessions soon after we signed the call-off contract. We didn't know what was coming. Our contract counterpart did. That changed the dynamic of the relationship. We struggled to keep the project on track, because the client kept changing their mind about what they wanted. The contract supported the public sector organisation in their approach. We couldn't see that when we signed the call-off contract.
We approached Hall Ellis for help because they were specialist software and IT solicitors.
The solicitors read the contract on a level that was beyond us. We quickly found out what our legal position was, knew what the boundaries to what we could do were and the steps we could take to recover our position as far as we could.  They had the knowledge we needed and turned out to be reliable, prompt and thorough with realistic outcomes.
We now know about how contracts work when they are in motion – after they are signed. Small concessions can lead to horrific consequences down the line. We now know contract management skills are sometimes more important than our IT skillsets.
---

Industrial LCD Displays
Internal Management
We had a situation where we thought someone was doing the wrong thing by our company. Things had been happening over the years in bits and pieces, but no one really thought much about them at the time. After a few conversations amongst us, we decided that something just wasn't right. We made our mind up to look behind what we had been told. We found some things that shouldn't have happened, and the smell worsened.

We started taking steps to get to the bottom of what seems to be a pattern of bad behaviour over the years and get back for the company what it should have had in the first place. Then it occurred to us that we might need to speak to a solicitor to make sure we were on the right track and doing things the right way.

We got hold of Leigh at Hall Ellis. It was clear that he'd handled cases like this before. He knew what we needed to do, what we needed to get and where we needed to get it from. We've got a clear understanding of steps to take and where to go next to safeguard the business and right the wrongs that have come to pass.
---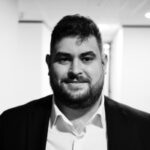 Open Source Software Hosting
Management and Oversight
"We're an emerging player in the open-source hosting ecosystem. We had a critical situation arise in the community out of nowhere. We had to get ahead of the story so that we could manage our user base. We needed to know our legal position.
We contacted these solicitors because they said they were experts in open source and understood the business. And they did. We received quick service which focused on what we needed done. Highly recommended if you need legal help on the open source business."
---

I could see that I had a confrontation arising with a business contract I have. I wanted to be prepared for all eventualities.
I got the advice that I asked for, in a simple language, with a quick turnaround. I found the advice and explanation of the structure of the contract incredibly useful and helped me consolidate my own thoughts to prepare for the storm, if it was going to arrive.
I have a good idea about what I am going to do and how I am going to handle if the situation develops. Thank you Leigh
---

BSA Audits
Clean Sheet
We recently received a letter from a UK firm of solicitors claiming we were committing copyright infringement on a software program we used. They were acting on behalf of the BSA which is a software copyright infringement company based in the USA. Not knowing who the BSA were at the time, we did an online search for them, and looking at their website and researching the web the reviews recommended you only reply to them after taking legal advice due to the method's they use.

Being a small engineering company who in 20 years of business never had cause to use a solicitor, let alone receive a solicitor's letter, we decided to take legal advice. We did a search for specialist solicitors who work in these areas and had recent experience with the BSA , we found several...
They took our case and were able to guide us on what information we needed to collect and importantly how to present our responses to the firm of solicitors acting on behalf of the BSA. With this professional advice from Hall Ellis the result was we had no case to answer. I would definitely recommend Hall Ellis Solicitors they are a professional and a no-nonsense way to respond to companies like the BSA.
---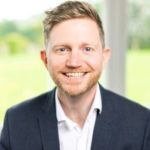 IT Contract Solicitors
Tech Law, GDPR, and IT Contract Disputes
"We've been using these solicitors for a while now. We first got hold of them because they were IT contract solicitors. Over time, that's moved into legal advice on ecommerce law, tech law, GDPR, and IT contract disputes. They work with us the way that we want to work. Suits us fine. We won't be looking elsewhere for technology law related advice anytime soon."
---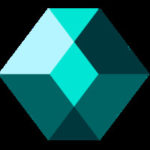 IT Contracts: Learning the Hard Way
Technology Solicitors: Tech as a Service Contracts
"We tried 2 glossy law firms both were very good at the initial introduction.
When it came to crunch the contract was dealt with by junior, lesser experienced employees and as such I got something that was not fit for purposes – leaving me to do the work to correct it and guide them. So, yes, they may have been cheaper than some others, but what about when you add in my time and effort – it turned out to be a false economy.
Our experience with Hall Ellis lawyers was totally different. We got what you'd expect from a focused boutique tech law firm. Tailored technology contracts customised for our business. They knew that we needed something that was not uniform or standard. They fixed what we had and made it work like it should have in the first place.
Now we have a structured contract that we re-use again and again.
Leigh's tech knowledge is way above your average solicitor. He can focus on the bits that matter rather than try and just understand what I'm talking about. It's a better way to get tech legal advice.
They got right the first time."
---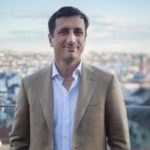 Original Intellectual Property Rights: Ownership of Concepts & Ideas
Software Ownership
"I needed an approach to claim intellectual property ownership of some software to resolve a dispute with my business partners. We had a long and complicated history. I knew I had an IP rights problem but didn't know how to get what I wanted.
I found Leigh on the internet as a technology and software specialist.
It turned out the claim was better framed in another areas of law altogether. It wasn't just a copyright infringement issue. He put together a plan to create a solid claim and ended up with a result pretty close to what I wanted."
---
Get legal advice that means something to your business
What's the #1 thing your business is struggling with?