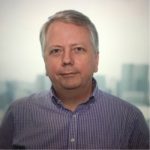 Intellectual Property Rights in Technology
More Informed
"We moved from having no knowledge about intellectual property in software to knowing where the boundaries are, so that we can now handle more things internally. We know where most of the gotchas are, and know when we need to be wary. We make more informed decisions and have reduced our risk exposure.
Leigh combines a background in software development with current expertise in technology law that businesses involved in the development of software and associated intellectual property need access to. He understands technology and the law that applies to it. He is approachable which means we cut to the chase quickly and end up with a better solution at a lower cost. He has a huge amount of experience and expertise, and is a lot more affordable than the large firms"
---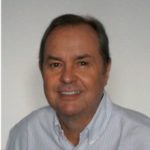 Tech Law: Software & AI lawyers
Software Dispute: Artificial Intelligence Lawyers
I'd not had a good experience with solicitors on software.  I needed some insight into the dispute resolution process to maximise the value for some artificial intelligence that my team built for loyalty programs. 
Leigh – an intellectual property solicitor - gave me the insights that I needed and did what he said he would do, when he said he would do it, in a straightforward format and in plain language.
---
Get legal advice that means something to your business
What's the #1 thing your business is struggling with?