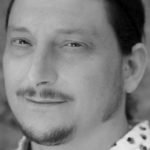 Software, IP rights and Tech Law
Clear Legal Advice
"As soon as we started talking to Leigh, the IP rights we owned became clear and clearer. He can explain software, IP rights and tech law without your eyes glazing over with the 'what's he talking about?' thoughts. We ended up with a strong contractual position in our negotiations.
By the time Leigh had finished fixing our contracts, we had revenue protections, clarity on our negotiating position and clarity on our legal relationships with people using our software. We know what rights are ours, our customers, users, and visitors using our CMS, and our customer's customer. We manage them effectively and have control over our business assets and revenue. 
No more guess work."
---
Get legal advice that means something to your business
What's the #1 thing your business is struggling with?