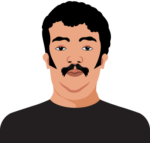 Commercial Law Firm in London
Less Time & Money on Legals
"Shopping around for a solicitor is a pain. When you pick a solicitor you have to take a risk somewhere. Leigh put me at ease in the initial conversation, and made it clear that he understands the commercial side of the law.  Now, we spend far less time and money on legal problems in our business.
Leigh with us engaged from a business perspective, not just purely a legal perspective. He actually wanted to understand the business. He wrote the contracts to work for our business, not the other way round. We ended up with a level of security with our business, an extra level that we didn't have. We've have a good position in our contracts to get more value from our assets going forwards.
I feel comfortable that he has strong background in the particular specific areas we are looking at, such hosting software. We found his approach was much more jovial and the character side of that helps an awful lot with dull areas such as legal documents."
---

Contract Reviews: IBM & Hewlett-Packard
Technology Solicitors: New Technologies Fast
When I worked with Leigh, we needed all sorts of contracts put in place, that included software licence, SaaS agreements, customised services agreements, consultancy agreements and NDAs.
Working with Leigh we focussed on condensing the contracts down to what was necessary to get commercial agreement in place and then reduce problems with legal review later. The approach worked even when we were negotiating with the likes of IBM & Hewlett-Packard for customised licences and services.
He's one of few technology solicitors that knows their stuff and picks up on new technologies fast.
---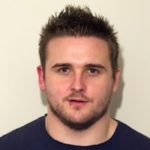 Software Contractors' Contracts
Getting Contractor's Contracts Right
Leigh has helped educate and provide me some much needed peace of mind when I go from project to project. My trade is as a software engineer that's purely on a contract basis, but ironically I never really used to pay much attention to the contracts themselves.
It never really occurred to me that the contracts would be imbalanced when they first get sent over, or that they're open to (and sometimes expecting) these to be questioned and further negotiated. 
I used to take these as the 'final' copies, but not anymore, now they're just the drafts!
---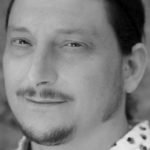 Software, IP rights and Tech Law
Clear Legal Advice
"As soon as we started talking to Leigh, the IP rights we owned became clear and clearer. He can explain software, IP rights and tech law without your eyes glazing over with the 'what's he talking about?' thoughts. We ended up with a strong contractual position in our negotiations.
By the time Leigh had finished fixing our contracts, we had revenue protections, clarity on our negotiating position and clarity on our legal relationships with people using our software. We know what rights are ours, our customers, users, and visitors using our CMS, and our customer's customer. We manage them effectively and have control over our business assets and revenue. 
No more guess work."
---
Get legal advice that means something to your business
What's the #1 thing your business is struggling with?