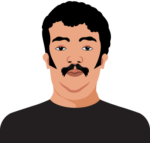 Commercial Law Firm in London
Less Time & Money on Legals
"Shopping around for a solicitor is a pain. When you pick a solicitor you have to take a risk somewhere. Leigh put me at ease in the initial conversation, and made it clear that he understands the commercial side of the law.  Now, we spend far less time and money on legal problems in our business.
Leigh with us engaged from a business perspective, not just purely a legal perspective. He actually wanted to understand the business. He wrote the contracts to work for our business, not the other way round. We ended up with a level of security with our business, an extra level that we didn't have. We've have a good position in our contracts to get more value from our assets going forwards.
I feel comfortable that he has strong background in the particular specific areas we are looking at, such hosting software. We found his approach was much more jovial and the character side of that helps an awful lot with dull areas such as legal documents."
---
Get legal advice that means something to your business
What's the #1 thing your business is struggling with?