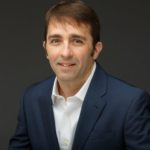 High Speed Connectivity
Knows the Game
"We got hold of Leigh when one of our providers threatened to stop providing us connectivity on a week's warning. If they had carried through it would have been catastrophic. Leigh had the experience to handle it, knows the legal manoeuvrings how to reverse the pressure that was being applied to us. 
He turned his knowledge into a result that he brought back to us.  I do not relinquish control easily. I have a hard time doing it, but I had to give Leigh that control because we are way out of the UK time zone. If I had to micromanage him because he did not understand the subject matter it never would have worked, we never would have got the result we did. We would have lost time and the clock would have run out.
Leigh knows what he's doing, he knows the game, he knows the technology. Don't waste your time shopping. Time is too valuable. I've already done that shopping, I've already done the homework, I've already gone through the whole experience and learned from my experience and take it and run with it and call him right now."
---
Get legal advice that means something to your business
What's the #1 thing your business is struggling with?