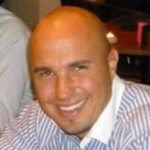 Effective Responses
"We engaged with Leigh around a computer licensing and copyright infringement issue.  His knowledge and experience was hugely apparent from the 1st phonecall and he provided us with confidence that he could add real value to our case.
We worked closely with Leigh over a 3 month period, and he provided invaluable guidance on how to respond to a series of complex technical issues.  We frequently received correspondence from Leigh outside of core working hours, and on the build up to key dates, we were even able to drawn on his assistance by phone at 10 and 11pm at night.
We would have no hesitation whatsoever to use Leigh's services in the future.  He went above and beyond the usual client relationship we have experienced with other legal companies.  The end result was that we were able to manage our response effectively, and achieve a satisfactory outcome to what was a very distressing period of time."
---

Industrial LCD Displays
Internal Management
We had a situation where we thought someone was doing the wrong thing by our company. Things had been happening over the years in bits and pieces, but no one really thought much about them at the time. After a few conversations amongst us, we decided that something just wasn't right. We made our mind up to look behind what we had been told. We found some things that shouldn't have happened, and the smell worsened.

We started taking steps to get to the bottom of what seems to be a pattern of bad behaviour over the years and get back for the company what it should have had in the first place. Then it occurred to us that we might need to speak to a solicitor to make sure we were on the right track and doing things the right way.

We got hold of Leigh at Hall Ellis. It was clear that he'd handled cases like this before. He knew what we needed to do, what we needed to get and where we needed to get it from. We've got a clear understanding of steps to take and where to go next to safeguard the business and right the wrongs that have come to pass.
---

BSA Audits
Clean Sheet
We recently received a letter from a UK firm of solicitors claiming we were committing copyright infringement on a software program we used. They were acting on behalf of the BSA which is a software copyright infringement company based in the USA. Not knowing who the BSA were at the time, we did an online search for them, and looking at their website and researching the web the reviews recommended you only reply to them after taking legal advice due to the method's they use.

Being a small engineering company who in 20 years of business never had cause to use a solicitor, let alone receive a solicitor's letter, we decided to take legal advice. We did a search for specialist solicitors who work in these areas and had recent experience with the BSA , we found several...
They took our case and were able to guide us on what information we needed to collect and importantly how to present our responses to the firm of solicitors acting on behalf of the BSA. With this professional advice from Hall Ellis the result was we had no case to answer. I would definitely recommend Hall Ellis Solicitors they are a professional and a no-nonsense way to respond to companies like the BSA.
---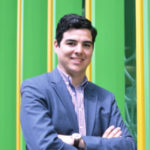 Copyright Case - IP Lawyers
Legal Perspective on Copyright
We sought advice on a copyright case. We needed to know where we stood from a legal perspective and what we could do about it. We contacted Hall Ellis Solicitors as a specialist tech law firm. We got the legal advice quickly, on budget and knew how to deal with the situation going forward. We highly recommend their services. 
---
Tech Solicitors - Copyright Advice, Open Source Software
Tech Legal Consequences: Open Source Software
I needed some copyright advice on a pretty technical software application, to know how open source software interacts with data and software products, and the legal consequences of that. I wanted to avoid a copyright infringement claim. Previous "tech" solicitors I spoke to didn't have much of an idea about what I was talking about. 
Hall Ellis Solicitors didn't just know the law about it, they knew what was happening on a technical level and how that interacted with the law, and how the open source licences worked. Well pleased with the advice.
---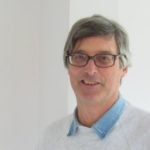 Technology Dispute
Clear & Effective Advice
"We had a technology dispute that we needed to progress quickly. With Leigh, there wasn't any thrashing about trying to figure out what do.
Having clear guidance, we had a plan of action and very clear about where we were going. I felt that I stayed in control of the situation and what was going on, and was kept appraised ... Leigh's advice is effective, clear, and to the point. "
---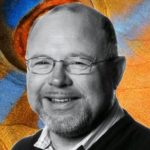 Complex IP Issues
"Leigh helped our company with some very complex IP issues and delivered a great result for the business.
Leigh is not only a very knowledgeable legal expert, he is also very personable, empathetic and has a good sense of humour too, which made the whole process of dealing with the legal matter enjoyable... if at times a little stressful.
I have no hesitation in recommending Leigh to other businesses and individuals looking for reliable and practical legal support."
---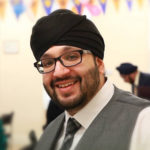 Infringement of Intellectual Property Rights
BSA Infringement
"We approached Leigh and a number of other law firms to advise us on the alleged infringement of intellectual property rights by the British Software Alliance (the BSA), who represented Microsoft and Adobe.  They all described different routes with how to respond. 
Leigh pointed out the potential strengths and weaknesses of all the options which led to us deciding he should support us through this process.  We were thoroughly satisfied with the advice received and had the assurance of his knowledge and experience advising on claims by the BSA.
We completed the process as planned and had a good outcome given all of the possibilities. Leigh is aware time equals money and you can trust him to be brutally honest and clear in his advice.  This means the process is progressed as efficiently and as cost effective as possible.  He is highly recommended."
Kam Bains
Director
Destiny Entertainments Ltd
Essex
---
Interior Design Business: Intellectual Property Rights
Software Dispute
"Leigh is extremely knowledgeable on contracts and intellectual property rights and how they affect my business. He anticipated what was likely to happen in my negotiations with a household name software company, and was positive about it.
I have worked with other solicitors and have been disappointed by solicitors being stiff and snooty and preoccupied on 'more important' clients. Leigh made time available for me. He was flexible and easily available outside business hours which was great, because I had my day job. He responded to my questions and concerns in clear language and worked through possible solutions."
Name Withheld
Interior Designer
Withheld
Cambridge
---
Get legal advice that means something to your business
What's the #1 thing your business is struggling with?