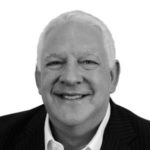 Technology Lawyers
Avoid Business Risk
"Almost always, we'll use a supplier that we know. In our case we did not know any technology or software solicitors and no-one we knew could refer us to one. We needed someone to cast an eye over some dull and lengthy legal documents, and look at our responses in negotiations to make sure we were not missing anything that could come back and bite us later on.  It's not my main skill set. We went on the internet and did some research and looked for people that knew about IT law.
I wanted to protect my business in a series of contracts with internationally renowned London museums and venues. Basically they were trying to palm off all the risk on to us as a supplier. Whatever liability people are chasing in contracts, I want to know whether it is proportionate to the size of the contract, the size of the problem and that my business can deal with it. 
We had Leigh look over the contracts. He put perspective on where we were at and what we should do before we agreed terms.  We deflected that risk and got concessions on liability, indemnities and warranties that we would probably otherwise have lived with. Once I knew what I would be signing up to, there was no way I was going to expose my business to the sort of risk they were asking us to sign up to.  The tips for negotiating were well received.
---
IT Solicitors: Contract Licenses in the Transport Industry
Complex Multi-use Licences
We are a software company. We licence the use of our system to the transport industry, including the rail industry, bus & coach and tour companies.
WE first started looking for a specialist firm who could help with our licence 100 years a go. We wanted a solicitor who understood IT as well as contract law.
We tried a few solicitors with no successes until one firm assigned us to one of their plebs called Leigh.
We instantly felt we was in safe hand and Leigh understood what we was trying to achieve, Leigh could speak to us with knowledge about systems & databases etc.
Some years later we required further help, Leigh had left the company he worked for, and we started trying to find another IT contract solicitor. None that we tried could match the skill and knowledge that Leigh could offer.
We then took a decision that our best cause of action would be to track down Leigh and we have been with him ever since. He has provided help with our basic Licence and complex multi use licences, contacts of engagements, GDPR as well as keeping us on the straight and narrow with new regulations  that raises it head. Leigh's advise has also influenced system changes, and he is able to speak geek. 
---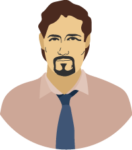 Commercial Understanding
"We were gearing up to compete more effectively in the market. One of the problems was our contract. It was creating obstacles that did not need to be there because layman didn't understand some of the clauses leading to multiple rounds of negotiation that could be avoided. This is a hurdle that as we're growing and we're more of a threat to our competitors then the simpler we can make engaging with us for customers the better. If you can do it easily and reassure the customer, then that's going to help them move to our solution.
Our new contract gives us a commercial advantage when it comes to winning customers from competitors. Just like switching bank accounts. It makes it easier for customers to migrate to us, which gives us a competitive advantage in that there are a lot of people, or a lot of businesses you want to move to us, it now makes it easier for them to do so. That threatens our competition even more.
Leigh is genuinely the best lawyer I've ever come across. He's got a good understanding on a wide range of topics and he understands our business and our values. He understands technology. I can talk to him about technical issues and the legal issues connected to those technical issues and he understands them both. That means it's easier to brief him. He gets a commercial understanding of what's trying to be achieved in a commercial context - well actually business outcome rather than just the legal rights and wrongs. He does respond quickly.
I've found a lawyer who has a good grasp of both technology and legal."
James
Chief Technology Officer
Software as a Service
UK
---
Get legal advice that means something to your business
What's the #1 thing your business is struggling with?
"*" indicates required fields