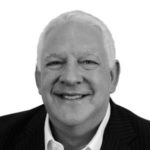 Technology Lawyers
Avoid Business Risk
"Almost always, we'll use a supplier that we know. In our case we did not know any technology or software solicitors and no-one we knew could refer us to one. We needed someone to cast an eye over some dull and lengthy legal documents, and look at our responses in negotiations to make sure we were not missing anything that could come back and bite us later on.  It's not my main skill set. We went on the internet and did some research and looked for people that knew about IT law.
I wanted to protect my business in a series of contracts with internationally renowned London museums and venues. Basically they were trying to palm off all the risk on to us as a supplier. Whatever liability people are chasing in contracts, I want to know whether it is proportionate to the size of the contract, the size of the problem and that my business can deal with it. 
We had Leigh look over the contracts. He put perspective on where we were at and what we should do before we agreed terms.  We deflected that risk and got concessions on liability, indemnities and warranties that we would probably otherwise have lived with. Once I knew what I would be signing up to, there was no way I was going to expose my business to the sort of risk they were asking us to sign up to.  The tips for negotiating were well received.
---
Get legal advice that means something to your business
What's the #1 thing your business is struggling with?