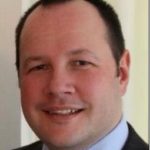 Legal Advice in Plain English
Straight Talking
"I was extremely concerned that we've gone too far down the road and we'd taken the wrong path that we shouldn't have gone down, with potential wasted development. I was concerned that we wasted a lot of money and a lot of time developing software which wasn't legally binding. Leigh helped fix our legal position, which is tremendous piece of mind for me.
I've got a clearer picture of what I know and what I do not know, what I can handle internally, and what we can't. Working with Leigh was a short course to protect my business, and the things I need to look out for in business relationships moving forwards.
When you engage with someone who's like a legal expert or a technical expert, you don't only get information from them on a particular point. You get lots of other stuff which comes with it. We have got a lot of value-added stuff. Leigh's able to point out areas that we would want to look at and areas that we hadn't thought of, so there are benefits to engage in an expert or a consultant in this area.
Leigh is straight talking and very much to the point. He takes the heavy lifting out of understanding legal advice. He's direct and very open. He talks in layman's terms without being patronising.
Talk to Leigh because he doesn't speak like a lawyer, but he knows his stuff. He doesn't try to bamboozle you with a load of legal jargon. He will tell you what you need to know and will omit what you don't need to know."
---

Dependable Advice
"Leigh is a superb solicitor who combines creative problem solving with a professional, broad knowledge of the law. His solid, dependable advice was able to guide me through an extremely difficult period in my life. His ability to keep the situation in perspective and keep me focused on a positive outcome was invaluable. Throughout my case I knew that I couldn't have chosen a better solicitor to represent and advise me."
---
Contract Advice
Transparency on Fees
"Whilst we are 'tied' to our contract it is very useful that we understand the contracts as they exist.  It also highlights the need for more attention than we have afforded in the past and also gives me the opportunity to make informed decision.
I found the support to be succinct and relatively east to digest.  I appreciate written documentation/summary is time consuming [...], I appreciate the transparency in regard to the fees."
Steve Tavernier
Owner
PDA Training
---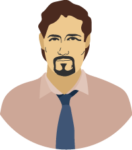 Business & Commercial Model
Responsive Lawyers
"Leigh has been representing my companies and me for 11 years. He has always been responsive. He has the ability to understand the business, the way software is deployed, the mind-set of developers to whom we license our software, and our commercial model.
We instructed another firm for a short period and got sick of being let down by experts and so look for things over and above legal competence. Leigh also assists us by providing insights on commercial aspects of deals and other matters which have an impact on our legal relationships."
Name withheld
Chief Technical Officer
Software as a Service, Mobile
England
---
Get legal advice that means something to your business
What's the #1 thing your business is struggling with?
"*" indicates required fields