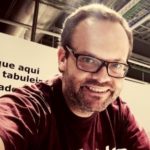 Short Punchy Advice
Not over the Top
We run a popular online game. We want short punchy advice which is to the point. That is what we mostly get. Sometimes Leigh gets a bit longwinded, but that is the law sometimes. He needs to tell us where we are at risk in what we want to do.
We have asked other lawyers to look at something, and get an A4 summary and they spend 40 hours on it. There's no way to know who spent these 40 hours on what. There's not that much you can do about it. Leigh is effective, fairly priced in the sense that I don't feel overcharged. There's a correlation between what he does and what we pay, in the sense of transparency. It is reassuring that we are getting value for money.
When I see lawyers boasting about international blue-chip companies they represent I don't bother myself to contact them. We're a small business and we cannot sustain the way they pile resources in and over-deliver with advice that we can't use and does not help. One of the drivers for using a small firm such as Leigh's is that it does not go over the top. If we want more detail, all we need to do is ask.
This guy really knows the software business, knows what he is doing and does his best to make deals work.
---

Business Purchases: Share Purchase Risk Management
Business Purchases / Short form Share Purchase Agreements
I was looking to get investors involved in a start up in short order. Those responsible for fundraising this investment decided that they needed to acquire the company in which I was a shareholder. They sent me a "short form" share purchase agreement that ran to over 70 pages. I got to about page 20 but there was so much text to read that I couldn't see where the bombshells were that I was being told was normal and usual for this sort of agreement.

I turned to Leigh Ellis of Hall Ellis Lawyers to go through the agreement tell me what I needed to look out for. Once I was told how share purchase agreement are structured and how they work, I realised that my risk profile wasn't as small as I had been told it was. It could ruin me if something didn't go the way the purchaser wanted it to. Leigh straightened up the contract so that I could stand by it and cleaned up the black holes of unlimited liability. I don't have to look over my shoulder anymore.
---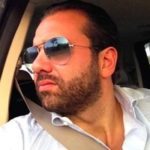 Business Purchase & IP Rights: Outplayed
Buying Digital Assets and Intellectual Property Rights
I've been doing business all my life in Italy and have seen most things that can happen happen in Italy. We were put onto liegh to get help with a business purchase. He told us what to expect.
We had the legal docs reviewed, knew how it was going to work before it happened, and knew what the risks were. We bought the business at a good price, manevoured ourselves to get the intellectual property rights and the digital assets which we needed to move our project forward.
We were set up to respond to the English business people and the tricks that happen in the English market. It saved us a whole lot of hassle, uncertainty and confusion.
---
Personal Guarantees: Sound Advice
Sharp minds and incisive 'can-do' thinking
A statutory demand suddenly being served in relation to a forgotten Personal Guarantee caused a great deal of consternation, not least because of the punitive and excessive sum being claimed. Hall Ellis Lawyers provided both swift and sound advice which quickly resulted in the demand being set aside much to the chagrin of the lender's solicitors who had unnecessarily wasted time and their client's money in bringing the action. That success was in turn followed by focused negotiation resulting in a reasonable and vastly reduced settlement figure.
Since then Hall Ellis Lawyers have successfully advised on 3 separate matters. The firm's sound advice is invariably coupled with good humour, empathy, much common sense and a readiness to go the extra mile. It manages to embody sharp minds and incisive 'can-do' thinking with a relaxed, non-threatening approach - a perfect combination! Thank you for all your help.
---
Business Legal Advice - Covering Business Risk
New Laws in Force
"I was aware that some new laws had come into play that were going to affect my business, but it was all a little confusing. A colleague referred me to Hall Ellis Solicitors.
They were really helpful in providing me with some clarity, I received concise and understandable legal advice from them, just what you need when you're not legally minded.
During our discussions I was advised of other risks that may potentially impact my business which I wasn't even aware of, this was the real value add. I would recommend Hall Ellis Solicitors and will certainly be using their services again should the need arise."
---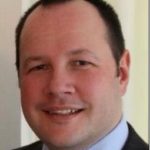 Legal Advice in Plain English
Straight Talking
"I was extremely concerned that we've gone too far down the road and we'd taken the wrong path that we shouldn't have gone down, with potential wasted development. I was concerned that we wasted a lot of money and a lot of time developing software which wasn't legally binding. Leigh helped fix our legal position, which is tremendous piece of mind for me.
I've got a clearer picture of what I know and what I do not know, what I can handle internally, and what we can't. Working with Leigh was a short course to protect my business, and the things I need to look out for in business relationships moving forwards.
When you engage with someone who's like a legal expert or a technical expert, you don't only get information from them on a particular point. You get lots of other stuff which comes with it. We have got a lot of value-added stuff. Leigh's able to point out areas that we would want to look at and areas that we hadn't thought of, so there are benefits to engage in an expert or a consultant in this area.
Leigh is straight talking and very much to the point. He takes the heavy lifting out of understanding legal advice. He's direct and very open. He talks in layman's terms without being patronising.
Talk to Leigh because he doesn't speak like a lawyer, but he knows his stuff. He doesn't try to bamboozle you with a load of legal jargon. He will tell you what you need to know and will omit what you don't need to know."
---

IT Contracts to Review
Efficient, Knowledgeable
"We applied pressure. They started to negotiate with us. We received help with understanding the extent we could negotiate on the legal terms and check the agreements to make sure we were not being sold short.
When you have many contracts to review in a short space of time, it is too much to take in and think through clearly. Leigh prioritised the work for us, came back to us quickly so that we could decide how we wanted to proceed.
Leigh is efficient, knowledgeable; he obviously knows his stuff, specially the soft skills that you miss if you do not have them in legal matters. He gave us good turnaround times, especially when the pressure was on."
---

Dependable Advice
"Leigh is a superb solicitor who combines creative problem solving with a professional, broad knowledge of the law. His solid, dependable advice was able to guide me through an extremely difficult period in my life. His ability to keep the situation in perspective and keep me focused on a positive outcome was invaluable. Throughout my case I knew that I couldn't have chosen a better solicitor to represent and advise me."
---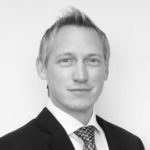 Expedited Approach
As a fellow professional who has vast experience in working with solicitors globally, it is refreshing to be in a position to say that Leigh's professional and expedited approach and response has been impressive.
---
Contract Advice
Transparency on Fees
"Whilst we are 'tied' to our contract it is very useful that we understand the contracts as they exist.  It also highlights the need for more attention than we have afforded in the past and also gives me the opportunity to make informed decision.
I found the support to be succinct and relatively east to digest.  I appreciate written documentation/summary is time consuming [...], I appreciate the transparency in regard to the fees."
Steve Tavernier
Owner
PDA Training
---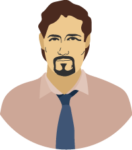 Business & Commercial Model
Responsive Lawyers
"Leigh has been representing my companies and me for 11 years. He has always been responsive. He has the ability to understand the business, the way software is deployed, the mind-set of developers to whom we license our software, and our commercial model.
We instructed another firm for a short period and got sick of being let down by experts and so look for things over and above legal competence. Leigh also assists us by providing insights on commercial aspects of deals and other matters which have an impact on our legal relationships."
Name withheld
Chief Technical Officer
Software as a Service, Mobile
England
---
Get legal advice that means something to your business
What's the #1 thing your business is struggling with?
"*" indicates required fields