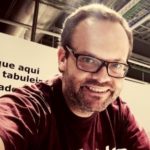 Short Punchy Advice
Not over the Top
We run a popular online game. We want short punchy advice which is to the point. That is what we mostly get. Sometimes Leigh gets a bit longwinded, but that is the law sometimes. He needs to tell us where we are at risk in what we want to do.
We have asked other lawyers to look at something, and get an A4 summary and they spend 40 hours on it. There's no way to know who spent these 40 hours on what. There's not that much you can do about it. Leigh is effective, fairly priced in the sense that I don't feel overcharged. There's a correlation between what he does and what we pay, in the sense of transparency. It is reassuring that we are getting value for money.
When I see lawyers boasting about international blue-chip companies they represent I don't bother myself to contact them. We're a small business and we cannot sustain the way they pile resources in and over-deliver with advice that we can't use and does not help. One of the drivers for using a small firm such as Leigh's is that it does not go over the top. If we want more detail, all we need to do is ask.
This guy really knows the software business, knows what he is doing and does his best to make deals work.
---
Get legal advice that means something to your business
What's the #1 thing your business is struggling with?