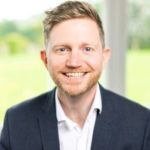 IT Contract Solicitors
IT Law; IT Contract Disputes
"We've been using these solicitors for a while now. We first got hold of them because they were IT contract solicitors. Over time, that's moved into legal advice on ecommerce law, tech law, GDPR, and IT contract disputes. They work with us the way that we want to work. Suits us fine. We won't be looking elsewhere for technology law related advice anytime soon."
---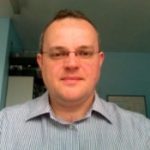 Full-Service Managed Solutions Provider
Terms and Conditions Contract: Renovation
"We're a full-service managed solutions provider. We had been using our old contract for years. It started off well, but became difficult to manage from customer to customer as we grew this led to us having to make fine-tuned adjustments all the time. It was just taking too long to get the contract right for each client.
Since getting our new service provider contract, we've seen a reduction of about 30% of the time to get from sale to agreement, along with less friction from the customer with better, broad based protection for the business. The improved efficiency we now achieve in negotiations has been a great investment in our business and client sales."
---

I could see that I had a confrontation arising with a business contract I have. I wanted to be prepared for all eventualities.
I got the advice that I asked for, in a simple language, with a quick turnaround. I found the advice and explanation of the structure of the contract incredibly useful and helped me consolidate my own thoughts to prepare for the storm, if it was going to arrive.
I have a good idea about what I am going to do and how I am going to handle if the situation develops. Thank you Leigh
---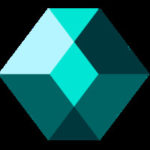 IT Contracts: Learning the Hard Way
Technology Solicitors: Tech as a Service Contracts
"We tried 2 glossy law firms both were very good at the initial introduction.
When it came to crunch the contract was dealt with by junior, lesser experienced employees and as such I got something that was not fit for purposes – leaving me to do the work to correct it and guide them. So, yes, they may have been cheaper than some others, but what about when you add in my time and effort – it turned out to be a false economy.
Our experience with Hall Ellis lawyers was totally different. We got what you'd expect from a focused boutique tech law firm. Tailored technology contracts customised for our business. They knew that we needed something that was not uniform or standard. They fixed what we had and made it work like it should have in the first place.
Now we have a structured contract that we re-use again and again.
Leigh's tech knowledge is way above your average solicitor. He can focus on the bits that matter rather than try and just understand what I'm talking about. It's a better way to get tech legal advice.
They got right the first time."
---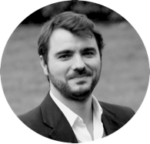 Insurance SaaS Solution
Reinsurers, Government, Farmers Software Tech product
"We need software developers to do work for us, and advice on setting up our technology-based business. Our tech should shake up the insurance market.
We needed all sorts of legal advice: software development contracts, dodging open source software technology bullets, assessing suitability of open source software for what we want to do, managing intellectual property, structuring investment, best practice when investors come knocking, granting options to interested investors and contracts for deals to be done with suppliers and clients. We can also see what isn't going to work sooner rather than later.
We're side-stepping problems that we might have otherwise stepped in later on, and all the hassle that brings. We're moving forwards fast."
---
IT Solicitors: Contract Licenses in the Transport Industry
Complex Multi-use Licences
We are a software company. We licence the use of our system to the transport industry, including the rail industry, bus & coach and tour companies.
WE first started looking for a specialist firm who could help with our licence 100 years a go. We wanted a solicitor who understood IT as well as contract law.
We tried a few solicitors with no successes until one firm assigned us to one of their plebs called Leigh.
We instantly felt we was in safe hand and Leigh understood what we was trying to achieve, Leigh could speak to us with knowledge about systems & databases etc.
Some years later we required further help, Leigh had left the company he worked for, and we started trying to find another IT contract solicitor. None that we tried could match the skill and knowledge that Leigh could offer.
We then took a decision that our best cause of action would be to track down Leigh and we have been with him ever since. He has provided help with our basic Licence and complex multi use licences, contacts of engagements, GDPR as well as keeping us on the straight and narrow with new regulations  that raises it head. Leigh's advise has also influenced system changes, and he is able to speak geek. 
---

New Technology Licences for Partnerships
Developing a Software Licensing Business
"I run a popular site that distributes a closed source financial calculations software package.
I needed a software collaboration contract to move towards improving it. It was a complicated arrangement with my new partner. It had to have a series of steps and stages built into it which weren't normal. It had to be customised.
I was concerned that getting a technology & software licence contract done with all the ins and outs would be a long drawn out process. English isn't my first language.  I was worried it would be too complicated, I wouldn't understand what I was signing, and I wouldn't understand what the lawyer was telling me.
The lawyer got it done in the first draft with straight-forward explanations. It was written in easy language and easy to follow. My new partner accepted it first go. No negotiations.
I got the right lawyer for the job first time. I've had no messing around and we've moved to the next stage."
---
High Speed Trading Technology
Online Trading for Stock Markets
I have found that our contract creates a starting point for a conversation on me agreeing something with a customer, so that they can use our software. It defines what needs to be agreed before they can start using the software or the service.
It's a big milestone.
Now I can say, well, this is what it is, and this is what it will cost you. These are my responsibilities and these are your responsibilities. This is what will happen if it goes wrong. This is what will happen if we fall out. It's a good clear path that let's me deal with things in a logical way. Leigh helped us define the thing we were going to offer and made it tangible.
---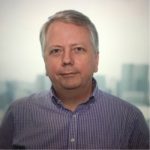 Intellectual Property Rights in Technology
More Informed
"We moved from having no knowledge about intellectual property in software to knowing where the boundaries are, so that we can now handle more things internally. We know where most of the gotchas are, and know when we need to be wary. We make more informed decisions and have reduced our risk exposure.
Leigh combines a background in software development with current expertise in technology law that businesses involved in the development of software and associated intellectual property need access to. He understands technology and the law that applies to it. He is approachable which means we cut to the chase quickly and end up with a better solution at a lower cost. He has a huge amount of experience and expertise, and is a lot more affordable than the large firms"
---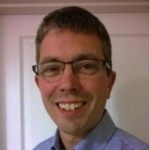 Tech Contracts Businesses can stand by
Waste less Time
"We had long contracts with painfully detailed clauses that commercial people found impossible to understand. They were spooking our clients – too much for a software as a service contract.
Turned out most of it was rubbish and did not have to be in the agreement. We took some of the provisions out and wound others back.
We find our business was more streamlined with less hassle between enquiry and sale. For us it means that we waste less time talking about the legals and more time growing the business. The business is in a better place and operates more efficiently because we are not having to work so hard to close deals."
Joe Hoy
Director
Forensic Analytics Ltd
---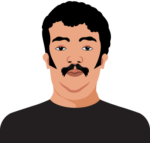 Commercial Law Firm in London
Less Time & Money on Legals
"Shopping around for a solicitor is a pain. When you pick a solicitor you have to take a risk somewhere. Leigh put me at ease in the initial conversation, and made it clear that he understands the commercial side of the law.  Now, we spend far less time and money on legal problems in our business.
Leigh with us engaged from a business perspective, not just purely a legal perspective. He actually wanted to understand the business. He wrote the contracts to work for our business, not the other way round. We ended up with a level of security with our business, an extra level that we didn't have. We've have a good position in our contracts to get more value from our assets going forwards.
I feel comfortable that he has strong background in the particular specific areas we are looking at, such hosting software. We found his approach was much more jovial and the character side of that helps an awful lot with dull areas such as legal documents."
---
Get legal advice that means something to your business
What's the #1 thing your business is struggling with?
"*" indicates required fields