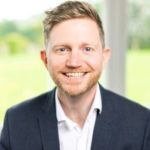 IT Contract Solicitors
Tech Law, GDPR, and IT Contract Disputes
"We've been using these solicitors for a while now. We first got hold of them because they were IT contract solicitors. Over time, that's moved into legal advice on ecommerce law, tech law, GDPR, and IT contract disputes. They work with us the way that we want to work. Suits us fine. We won't be looking elsewhere for technology law related advice anytime soon."
---
Get legal advice that means something to your business
What's the #1 thing your business is struggling with?