Intellectual Property Consultant
+44 20 7036 9282
peter.jennings@hallellis.co.uk
Expertise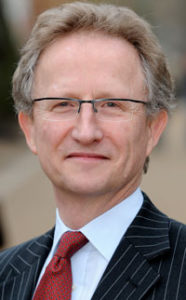 Peter has over 40 years' experience advising high profile companies and industrial companies with interests in intellectual property. He has the background to:
address issues with intellectual property before they mature into serious problems
suggest preemptive tactics to improve your negotiating position in disputes
steer you towards the best available outcome, cost-effectively 
Peter is an intellectual property expert and specialist UK patent expert. He is also an expert on protection of unregistered and registered designs.
With science and biotechnology qualifications from Cambridge University, he has represented clients as a solicitor in significant cases, including Genentech (one of the leading cases on novelty) and the Glatt case (manufacturing powders by fluidisation). He has been listed in Chambers' Directory as a specialist solicitor in high tech patent disputes.
Background Summary
Peter's Natural Sciences' background gives him an understanding of scientific concepts and what those concepts mean for industry.
Most solicitors think like solicitors. They often have difficulty understanding technical issues or expressing legal issues in ways properly understood by technically adept people. 
Peter's background gives the the ability to think the way scientists think.  He has commercial insight into industry priorities, leading to better informed advice and directed to the legal and commercial issues that matter to his clients. 
Professional Advice
advised Boots, Lego, Intellectual Property Owners Inc, Motion Picture Association of America, Apple, Mars, Argyle Diamonds, Allied Bank, Ordnance Survey, Eli Lilly, Pfizer, American Home Products, CR Bard, Glatt
water purification, mapping technologies, pharmaceuticals, herbicides, counterfeit goods, compact disc, bar codes technologies, injection moulding techniques, electrostatic paint spraying, industrial pumps, fluidised bed processes and micro-electric motors
Qualifications and Memberships
Trinity College, Cambridge: Master of Arts: Natural Sciences and Economics
Law Society of England and Wales
Past member of Bioindustry Association IP Core Committee
Notable Cases
Peter has unique experience advising clients in landmark patent and copyright cases, which are frequently referred to in courts as baseline authorities for fundamental principles of English law. The cases which he has advised clients include:
Patents
Genentech Inc's Patent (Human Growth Hormone) [1989] RPC 61, acting for Eli Lilly: patent validity
Johnson Electric v Mabuchi Motor [1986] FSR 280: patent threats
PCUK's application [1984] RPC 482: patent validity
Pall Corporation v Commercial Hydraulics [1988] FSR 274: invalidity and infringement
R v Comptroller General of Patents ex Parte Celltech [1991] RPC 475: judicial review of a decision of the Intellectual Property Office 
Pavel v Sony Corporation [1993] FSR 117: validity and infringement relating to the Sony Walkman
Johnson Electric v Mabuchi Motor [1996] FSR 93: patent infringement and validity
Ladney and Hendry's International Application [1998] RPC 319: patent ownership
Vector v Glatt [2006] EWHC 1638 (Pat); [2007] EWCA Civ 805: patent validity and amendments to specification
Phil & Ted's v Trends for Kids [2013] EWPCC 21; [2014] EWCA Civ 469: patent infringement, validity, amendments and threats
Mastermailer v Everseal [2013] EWPCC 6: declaration of non-infringement and patent amendments
 Copyright:
Weir Pumps v CML Pumps [1984] FSR 33: copyright in spare parts 
Ransberg Gema AG v Electrostatic Plant Systems [1990] FSR 287: copyright in spare parts
ATB Sales Ltd v Rich Energy Ltd & Anor [2019] EWHC 1207 (IPEC) (14 May 2019): Infringement of copyright in stag's head logo
Designs:
Alfa Laval v Wincanton Engineering [1990] FSR 583: design right in cheese towers
Protection of Trade Reputation:
Lego Systems A/S v Lego M Lemelstrich [1983] FSR
Mars - Have a Break Litigation
Expert patent and designs legal advice
From specialist intellectual property solicitors
Contact Peter on +44 20 7036 9282 or let us know how Peter can help here: