We advise on the application of intellectual property rights in business contracts, IT projects and disputes, involving application development, delivery of SaaS solutions, artificial intelligence, open source software and other projects.
Types of cases we handle include:
GPL licensed software with Proprietary Software Application
Open Source Software Applications
Enterprise Class Package Manager
Background
A world class software distribution company deploys and updates software packages with an industrial strength package manager.
The company had previously steered clear of GPL licensed software/
Substantial savings would be made if it could deploy new functionality used open source software.
Assessment
The client company was a world-renown package manager application supplier, with a reputation to match.
Being dragged into the world of open source software dispute and risk the secrecy of their proprietary software was not an attractive proposition.
Technical details of the options for delivery mechanisms would be required together a forensic account of the workings of the security and communications protocols.
Outcome
We advised that many common perceptions of what GPL licensed software allows and does not allow are not correct, and why that is the case.
We produced a balanced rationale cast against the technical detail required for the proposed implementation. The client was in a position to make an informed decision after balancing off risks against the benefits of the adopting the proposed course.
case-studies
Custom-Made Handheld Devices with Bespoke Software
SaaS Agreements
Software Licences
Intellectual Property Law
Processing passengers at mass transport locations
Background
The business was in the process of finalising its sales process to distribute handheld devices it manufactured to enhance processing of passengers on mass transport around the globe.
They needed need to setup contractual arrangements with established, institutionalised suppliers and navigate the regulatory regimes of different countries.
Specialised software had been developed. The software was licensed with the specialised devices, and facilitated the services which the client was signing up to perform for the end customer.
Assessment
Several aspects needed specific attention:
enabling online monitoring of the devices, their condition, and how they were performing
updating of firmware on devices. The software would be updated automatically, remotely without prompts from users
product resilience: the devices would encounter regular rough handling
processing of personal data, including storage and transmission biometric data
catering for the delivery methodology over IT infrastructure over several companies' communications networks.
The sale process was complicated. The business could not sell to the mass transit companies directly. They were sold through an established chain of suppliers, and therefore through a series of companies until they were distributed and used by staff of a venue.
The required contractual scheme would be dictated in part by the entrenched procurement processes of  large corporates for products and rigorous acceptance processing.
Requirements
Hardware warranties were required to minimise unwarranted claims that devices were defective. They may be have been subjected to severe mistreatment.
Suitable software licences and SaaS contracts were required with service level agreements for software updates and services supplied by the software.
While a subscription was maintained, it would be software as a service coupled with a series of licences.
The terms needed to be reasonable for all parties concerned and handle risk in a commercially acceptable way to minimise contentious points in negotiations.
Outcome
Without going through the analysis of the requirements of third parties, the contract would have been of limited assistance to the client.
It provided a negotiating position of the procurement process and supply of high intensity IT operability in real time.
We prepared a series of structured contract which could be used throughout the distribution chain.
The company would be protected throughout the process, and minimise its exposure to liability where things did not go as expected.
case-studies
Branding and Trade Mark Rights enforced with Copyright
Intellectual Property Disputes
Intellectual Property Enterprise Court
Background
ATB Sales is a manufacturer of bicycles. It had used an artistic work protected by copyright law as a trade mark since the 1980s. 
They owned the copyright in the device, which was: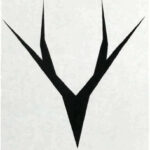 Rich Energy was a drinks company.  
It adopted a variation of the artistic work for its own brand, in this form: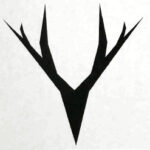 So the defendant, Rich Energy appeared to have copied the artistic work which was used as a logo. It was created and used as a trade mark in one industry (bicycles) and Rich Energy used it in respect of other goods (drinks).
Rich Energy had entered into sponsorship agreements with the Haas Formula 1 team.
The Haas Team applied the logo to its F1 cars and the website, which was named the "Rich Energy Haas Formula 1" motor racing team.
ATB Sales sought removal of the logo from the Formula 1 race car and the website.
The Defendant's Case
At the the trial, Rich Energy said that the logo had not been copied.
It said:
the logo had been independently designed and created without any knowledge of the artistic work used by ATB Sales, and
that it owned the copyright in their own version of it, because they had not copied the version of ATB Sales.
It was for the ATB Sales to prove that the image had been copied, on the balance of probabilities.
Case was about protection of a brand – and using copyright law and the law relating to copyright infringement to do it.
Assessment
Although it was a copied logo, a trade mark infringement claim wasn't possible due to the differences in the industries in which the businesses operated.
The better claim was for copyright infringement.
Legal proceedings for copyright infringement were commenced in the Intellectual Property Enterprise Court in London for an injunction, payment of damages and recovery of legal costs.
Outcome
The Judge ruled that the story of the creation of the Rich Energy version did not hang together.
The defendant manufactured evidence to support their own claim that they independently created their own logo: Rich Energy created evidence to support their own case to defeat the claim.
After the judge went through the timeline of events, it was found that it couldn't be the case that Rich Energy created the logo in the way its witnesses said it did.
Rich Energy and the designer did not produce importance evidence which show the design process: how they created the design over time, to create a final product.
Use of the copyright work as a brand was brought to an end, after the Judge made an order for an injunction.
For more information see ATB Sales Ltd v Rich Energy Ltd & Anor [2019] EWHC 1207 (IPEC).
case-studies
Emerging Software Development Business
Intellectual Property Law
International Expansion
A lean technology company used different contracts for different types of work. They were in the business of customised software development, providing consultancy services, hosting and related services.
Confidence was high that the current versions were doing the job for the business. It was thought that they were "almost there" with their current versions. They just needed a brief once-over to put them into broader use. 
The customer base was expanding internationally. The business needed to standardise their contracts so that they were fit for purpose. 
Findings
The contents of each contract duplicated large tracts of text.
They were long and cumbersome and required loads of hand tweaking to get them into a condition to present to a client for each job.
They also didn't contain the sort of provisions they'd want if tensions rose to a dispute down the line: when they would really need to be able to rely on the contract to do what it was meant to do.
It was easy to make mistakes preparing them. 
The client misunderstood the way the law worked on a fundamental level. As a consequence, they were in effect doing favours for their own customers that were losing them money, when there was no reason to do so.
Outcome
The multiple contracts were reduced to a single contract.  There was no fundamental need to have multiple versions which replicated the same text.
The contracts were suited to a growing company where requirements for any particular project – from deliverables, services and service levels for those services - vary wildly from customer to customer.
The contract was a more professional presentation of contractual terms. The terms held them out as real players for the technology services they provided, and showed that they knew what they were doing legally, as well as commercially.
They start from a better position from a negotiating perspective now.  They're less likely to be pushed around in negotiations. And when they are, they know where and how to push back.
The contracts were clearer, logically structured for people in the business.
The time to prepare contracts was reduced by over 30%. Sales staff, developers and management focus more on what they were employed for, rather than administration of legal requirements.
case-studies
---
London Business Solicitors
We represent businesses engaged in all sorts of business interests in technology, software, contractual relationships and interests in intellectual property, including:
buying and selling IT services
business contracts, involving

major software development projects
artificial intelligence
service level agreements
infringement of intellectual property rights

licensing technology based assets protected by intellectual property rights, proprietary software and open source software
Have a query, on how we might be able to assist you?
Call us on +44 20 7036 9282 or email us at contact@hallellis.co.uk for an initial chat to find out how we might be able to help you improve your situation.