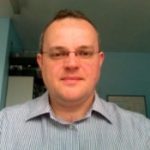 Full-Service Managed Solutions Provider
Terms and Conditions Contract: Renovation
"We're a full-service managed solutions provider. We had been using our old contract for years. It started off well, but became difficult to manage from customer to customer as we grew this led to us having to make fine-tuned adjustments all the time. It was just taking too long to get the contract right for each client.
Since getting our new service provider contract, we've seen a reduction of about 30% of the time to get from sale to agreement, along with less friction from the customer with better, broad based protection for the business. The improved efficiency we now achieve in negotiations has been a great investment in our business and client sales."
---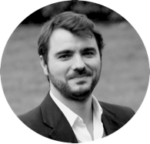 Insurance SaaS Solution
Reinsurers, Government, Farmers Software Tech product
"We need software developers to do work for us, and advice on setting up our technology-based business. Our tech should shake up the insurance market.
We needed all sorts of legal advice: software development contracts, dodging open source software technology bullets, assessing suitability of open source software for what we want to do, managing intellectual property, structuring investment, best practice when investors come knocking, granting options to interested investors and contracts for deals to be done with suppliers and clients. We can also see what isn't going to work sooner rather than later.
We're side-stepping problems that we might have otherwise stepped in later on, and all the hassle that brings. We're moving forwards fast."
---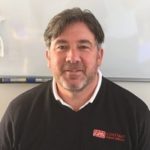 Energy Company: IP Dispute
Intellectual Property Dispute
Constant Power Services had an intellectual property dispute with some suppliers to the business. The IP advice was absolutley spot on. A subtle and controlled response to what needed to be done. Would definitley use Hall Ellis again for IP rights advice again.
---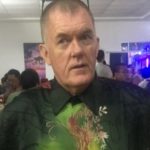 Passing Off Claim: Hopeless
Proper Legal Advice
We had a passing off claim which appeared from nowhere. It scared the daylights of me. After we took some intellectual property advice it became clear that the solicitors for the claimant didn't have a clue what they were talking about but that they were banking on us not having proper legal advice.
Leigh was highly available during the stressful periods, told us what things meant in the dispute and how it was going to turn out all in simple language we could understand. And it did. Impressive professionalism. Very happy with the work he did and the way it turned out.
---

Intellectual Property Rights in 60' Patrol Boat
Clear IP advice in Plain Language
My business was looking to get hold of some intellectual property rights in a mould for a 60' cruiser to manufacture for the military deployments. We had to check out the IP rights to make sure that we wouldn't be exposing our customers to IP rights infringement claims. We also needed to acquire ballistics software for control weapons on boats we manufacture.
We're getting clear IP advice in plain language. It doesn't leave much for doubt in what we're being advised. For me, it's high recommended for intellectual property advice, without the pretence and doesn't treat us like a billing target.
---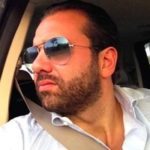 Business Purchase & IP Rights: Outplayed
Buying Digital Assets and Intellectual Property Rights
I've been doing business all my life in Italy and have seen most things that can happen happen in Italy. We were put onto liegh to get help with a business purchase. He told us what to expect.
We had the legal docs reviewed, knew how it was going to work before it happened, and knew what the risks were. We bought the business at a good price, manevoured ourselves to get the intellectual property rights and the digital assets which we needed to move our project forward.
We were set up to respond to the English business people and the tricks that happen in the English market. It saved us a whole lot of hassle, uncertainty and confusion.
---
Retail Design Sector: Overcharging Claims
Expert Advice: Business Disputes
One of our clients made spurious claims against us suggesting that we had over charged them on a set of retail display units we had supplied them. As this was completely untrue we needed expert advice on how we prove this and sought the guidance of Leigh. He was a huge help in bringing this to a swift conclusion, we greatly appreciated Leigh's expertise and no nonsense approach, a good sense of humour too…!
---
Not getting conned out of Copyright IP Rights
Ownership of Software Copyright
So I was googling a contractual disagreement with a company, as we are a SME software company and needed software licensing advice. The company was trying fool us and say it owned the intellectual property rights in our software.
Leigh gave us some super legal advice and set us up with a negotiating strategy to claim our software and get better terms on a support contract. I was so pleased with the result that I will be using him again in the future for our Ip issues
---
Get legal advice that means something to your business
What's the #1 thing your business is struggling with?