Bad Smell Worsens
We had a situation where we thought someone was doing the wrong thing by our company. Things had been happening over the years in bits and pieces, but no one really thought much about them at the time. After a few conversations amongst us, we decided that something just wasn't right. We made our mind up to look behind what we had been told. We found some things that shouldn't have happened, and the smell worsened.
We started taking steps to get to the bottom of what seems to be a pattern of bad behaviour over the years and get back for the company what it should have had in the first place. Then it occurred to us that we might need to speak to a solicitor to make sure we were on the right track and doing things the right way.
We got hold of Leigh at Hall Ellis. It was clear that he'd handled cases like this before. He knew what we needed to do, what we needed to get and where we needed to get it from. We've got a clear understanding of steps to take and where to go next to safeguard the business and right the wrongs that have come to pass.
Richard Evan Kingston
Director
---

Lucrative Business Opportunity
Bombs explained
I recently engaged Hall Ellis Solicitors to look over a contract I had been asked to sign to take up what looked to be a potentially lucrative business opportunity. This was my first experience dealing with the legalities of a contract.
Leigh took me to areas of concern in the contract and explained them in plain, understandable English what I needed to know. That included provisions that didn't cause me much concern when I read them, but were important to where I wanted to get to. He explained the bombs in it too and what they would mean to me once I signed it. That ended up changing my opinion of the opportunity.
I was under severe time pressure. He was able to turn it around in quick time. It was a brilliant experience throughout - he told me before we started what would be involved, what it would cost and timing of delivery. He stuck to all them. I wouldn't hesitate to recommend Leigh or Hall Ellis to anyone who needs tech related legal services.
---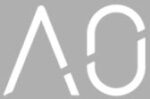 Global Company - Dispute
Resolved overnight
We had an urgent business dispute. A global company was making demands for huge payments and pressuring us to make them quickly. We didn't really understand what their rights were and what they could do if they really wanted to.
We got in touch with Hall Ellis, who seemed to be specialist disputes solicitors. They turned around our case quickly, told us the approach that they thought we should take. We then took it to the company and resolved the dispute overnight.
With the dispute behind us, we're back focussed on the business.
---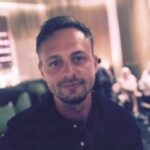 IT Professional Services Contracts
Quick Contract Preparation
We needed the formal legal documents to protect our ecommerce agency business - for our business partners and for us. I didn't have the foggiest idea about commercial law at the time. I knew I couldn't do it myself. I could try, but the time it would have taken would have been too much and dragged out when I could take on our first customer.
The contracts we received make sense to me, and my partners and with that the confidence that they're made for our business. They set up the framework that we work within. And it works. It takes us no more than 60 minutes to prepare our contracts for high value new business. They save the worry that the business is properly protected.
We had a really good experience with the solicitors. The advice we got was straight to the point. I got what I needed to hear, rather than what I wanted to hear. They were supportive in negotiations and I was able to bounce ideas of them on how I would go about closing the business.
---

Reduced Settlement Figure
A statutory demand suddenly being served in relation to a forgotten Personal Guarantee caused a great deal of consternation, not least because of the punitive and excessive sum being claimed.
Hall Ellis Lawyers provided both swift and sound advice which quickly resulted in the demand being set aside much to the chagrin of the lender's solicitors who had unnecessarily wasted time and their client's money in bringing the action.
That success was in tum followed by focused negotiation resulting in a reasonable and vastly reduced settlement figure.
Since then Hall Ellis Lawyers have successfully advised on 3 separate matters. The firm's sound advice is invariably coupled with good humour, empathy, much common sense and a readiness to go the extra mile. It manages to embody sharp minds and incisive 'can-do' thinking with a relaxed, non-threatening approach - a perfect combination!
Thank you for all your help.
Gwyneth Holloway
Personal Guarantor
---

Open Source Software in professional services
Clarified operation of open source licences
[Our] product means that legal advice on open source software licenses is constantly required. I found myself having to field all sorts of enquiries from our development team requiring in depth expertise on OSS licensing, an area in which I am lacking.
Leigh can do the translation from tech to legal, clarify the legal issues so that I can make recommendations to the business which are practical and commercial. It's very useful to have a lawyer on hand for software and tech legal advice. 
Anonymous
General Counsel
A Unicorn
Open Source Security Management
UK
---

Contract Production
Minimal latency
I contacted Hall Ellis Solicitors regarding the implementation of a Contract which was to formalize a set of separate agreements between two parties.
After explaining the situation and requirements, Hall Ellis were able to very quickly produce an initial draft, and minimize the time and costs for the case, and reduced the number of iterations needed to finalize the Contract.
Hall Ellis were happy to accommodate both written and verbal communication, and with this level of cooperation and interaction, were able to produce a finalized Contract which accorded to requirements, but also incurred minimal latency. I would highly recommend their professionalism for the management of any such legal matters.
---

Stealing business and business name
Business recovered from poaching of customers
A business local to us started using our brand. Customers booked at our venue and started going to their venue. Customers were very upset when they lost their bookings when they arrived late to us.
Then we received complaints on social media and emails from people thinking our business was their business. It wasn't.
By using our trading name, they were causing all sorts of confusion and passing themselves off as us. We asked them to stop. They refused to listen. Then they went behind our backs and registered the business name as their own trade mark. They refused to meet us halfway and refused to stop using our business name and our trade mark.
The dispute wasn't going to go away. They forced us to do something about it. We were introduced to Ellis Hall Solicitors and asked them to put a case together for us to resolve the dispute.
The lawyers highlighted the weakness in their case They broke down the process without the jargon and legal gibberish. It was in clear plain language that we could understand and process. That meant we could make informed decisions for the business.
We made the right choices to decide the path to take, with sound legal grounds to protect the business. It was a very good result to protect the business.
There was always someone at the other end of the phone and emails were replied to promptly. If you find yourself in a stressful legal dispute, we highly recommend Hall Ellis Solicitors for a successful outcome.
---
Get legal advice that means something to your business
What's the #1 thing your business is struggling with?