Not getting conned out of Copyright IP Rights
Ownership of Software Copyright
So I was googling a contractual disagreement with a company, as we are a SME software company and needed software licensing advice. The company was trying fool us and say it owned the intellectual property rights in our software.
Leigh gave us some super legal advice and set us up with a negotiating strategy to claim our software and get better terms on a support contract. I was so pleased with the result that I will be using him again in the future for our Ip issues
---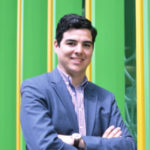 Copyright Case - IP Lawyers
Legal Perspective on Copyright
We sought advice on a copyright case. We needed to know where we stood from a legal perspective and what we could do about it. We contacted Hall Ellis Solicitors as a specialist tech law firm. We got the legal advice quickly, on budget and knew how to deal with the situation going forward. We highly recommend their services. 
---
IT Solicitors: Contract Licenses in the Transport Industry
Complex Multi-use Licences
We are a software company. We licence the use of our system to the transport industry, including the rail industry, bus & coach and tour companies.
WE first started looking for a specialist firm who could help with our licence 100 years a go. We wanted a solicitor who understood IT as well as contract law.
We tried a few solicitors with no successes until one firm assigned us to one of their plebs called Leigh.
We instantly felt we was in safe hand and Leigh understood what we was trying to achieve, Leigh could speak to us with knowledge about systems & databases etc.
Some years later we required further help, Leigh had left the company he worked for, and we started trying to find another IT contract solicitor. None that we tried could match the skill and knowledge that Leigh could offer.
We then took a decision that our best cause of action would be to track down Leigh and we have been with him ever since. He has provided help with our basic Licence and complex multi use licences, contacts of engagements, GDPR as well as keeping us on the straight and narrow with new regulations  that raises it head. Leigh's advise has also influenced system changes, and he is able to speak geek. 
---

Contract Reviews: IBM & Hewlett-Packard
Technology Solicitors: New Technologies Fast
When I worked with Leigh, we needed all sorts of contracts put in place, that included software licence, SaaS agreements, customised services agreements, consultancy agreements and NDAs.
Working with Leigh we focussed on condensing the contracts down to what was necessary to get commercial agreement in place and then reduce problems with legal review later. The approach worked even when we were negotiating with the likes of IBM & Hewlett-Packard for customised licences and services.
He's one of few technology solicitors that knows their stuff and picks up on new technologies fast.
---
Tech Solicitors - Copyright Advice, Open Source Software
Tech Legal Consequences: Open Source Software
I needed some copyright advice on a pretty technical software application, to know how open source software interacts with data and software products, and the legal consequences of that. I wanted to avoid a copyright infringement claim. Previous "tech" solicitors I spoke to didn't have much of an idea about what I was talking about. 
Hall Ellis Solicitors didn't just know the law about it, they knew what was happening on a technical level and how that interacted with the law, and how the open source licences worked. Well pleased with the advice.
---

New Technology Licences for Partnerships
Developing a Software Licensing Business
"I run a popular site that distributes a closed source financial calculations software package.
I needed a software collaboration contract to move towards improving it. It was a complicated arrangement with my new partner. It had to have a series of steps and stages built into it which weren't normal. It had to be customised.
I was concerned that getting a technology & software licence contract done with all the ins and outs would be a long drawn out process. English isn't my first language.  I was worried it would be too complicated, I wouldn't understand what I was signing, and I wouldn't understand what the lawyer was telling me.
The lawyer got it done in the first draft with straight-forward explanations. It was written in easy language and easy to follow. My new partner accepted it first go. No negotiations.
I got the right lawyer for the job first time. I've had no messing around and we've moved to the next stage."
---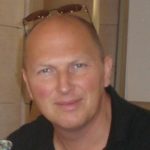 Managed Solutions: SaaS Contract Solicitors
Cloud based Services Contracts
With Leigh we got a specialist technology contracts lawyer that was fully engaged to understand the problems we were encountering, so we could resolve our contract issues permanently.
My experience with other lawyers was that they just wanted to get the client instruction, and then we would be in the dark about why changes were being made.
We now know what we can negotiate on, what we can give way on, and what we can't.
---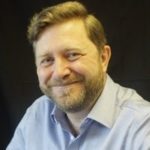 Tech Law in Simple Language
Explain legal problems in Tech language: Logic-based Approach
We were facing a technology copyright infringement problem that we didn't deserve. The biggest problem I've had, is that I've never come across a lawyer that understands software and tech are few and far between. It was frustrating. With Leigh I can describe the legal problem in my tech language, and then Leigh has then got the legal language to move towards what I need.
I'm looking for really logic-based approach and struggle dealing with people who aren't on that sort of wavelength. It takes the hassle out of it for me.
Thoroughly trustworthy and worthwhile advice that actually helps solve a problem rather than create one.
---
Get legal advice that means something to your business
What's the #1 thing your business is struggling with?