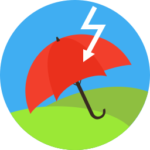 The law takes legally binding contracts seriously.
It's difficult to escape liability for performance, even when something happens that makes it difficult, more expensive or onerous to perform.
Whether a contract has been frustrated or not can mean the difference between:
a claim for serious breach of contract, or
relief from performance of the contract.
What is Frustration of a Contract?
Frustration of contract is the general law's method of allowing parties to be relieved of their legal obligations.