managed solutions provider
"We're a full-service managed solutions provider. We had been using our old contract for years. It started off well, but became difficult to manage from customer to customer as we grew this led to us having to make fine-tuned adjustments all the time. It was just taking too long to get the contract right for each client.
Since getting our new service provider contract, we've seen a reduction of about 30% of the time to get from sale to agreement, along with less friction from the customer with better, broad based protection for the business. The improved efficiency we now achieve in negotiations has been a great investment in our business and client sales."
Nick Morris
Principal Partner
Xargle Limited
---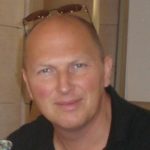 Cloud based Services Contracts
With Leigh we got a specialist technology contracts lawyer that was fully engaged to understand the problems we were encountering, so we could resolve our contract issues permanently.
My experience with other lawyers was that they just wanted to get the client instruction, and then we would be in the dark about why changes were being made.
We now know what we can negotiate on, what we can give way on, and what we can't.
---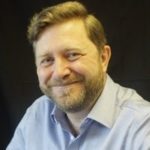 Explain legal problems in Tech language: Logic-based Approach
We were facing a technology copyright infringement problem that we didn't deserve. The biggest problem I've had, is that I've never come across a lawyer that understands software and tech are few and far between. It was frustrating. With Leigh I can describe the legal problem in my tech language, and then Leigh has then got the legal language to move towards what I need.
I'm looking for really logic-based approach and struggle dealing with people who aren't on that sort of wavelength. It takes the hassle out of it for me.
Thoroughly trustworthy and worthwhile advice that actually helps solve a problem rather than create one.
---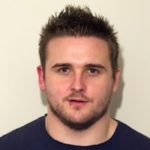 Peace of Mind from Project to Project
Leigh has helped educate and provide me some much needed peace of mind when I go from project to project. My trade is as a software engineer that's purely on a contract basis, but ironically I never really used to pay much attention to the contracts themselves.
It never really occurred to me that the contracts would be imbalanced when they first get sent over, or that they're open to (and sometimes expecting) these to be questioned and further negotiated. I used to take these as the 'final' copies, but not anymore, now they're just the drafts!
---
Get legal advice that means something to your business
What's the #1 thing your business is struggling with?