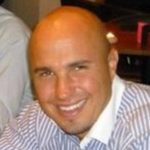 Effective Responses
"We engaged with Leigh around a computer licensing and copyright infringement issue.  His knowledge and experience was hugely apparent from the 1st phonecall and he provided us with confidence that he could add real value to our case.
We worked closely with Leigh over a 3 month period, and he provided invaluable guidance on how to respond to a series of complex technical issues.  We frequently received correspondence from Leigh outside of core working hours, and on the build up to key dates, we were even able to drawn on his assistance by phone at 10 and 11pm at night.
We would have no hesitation whatsoever to use Leigh's services in the future.  He went above and beyond the usual client relationship we have experienced with other legal companies.  The end result was that we were able to manage our response effectively, and achieve a satisfactory outcome to what was a very distressing period of time."
---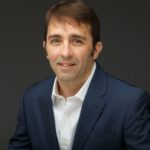 Knows the Game
"We got hold of Leigh when one of our providers threatened to stop providing us connectivity on a week's warning. If they had carried through it would have been catastrophic. Leigh had the experience to handle it, knows the legal manoeuvrings how to reverse the pressure that was being applied to us. 
He turned his knowledge into a result that he brought back to us.  I do not relinquish control easily. I have a hard time doing it, but I had to give Leigh that control because we are way out of the UK time zone. If I had to micromanage him because he did not understand the subject matter it never would have worked, we never would have got the result we did. We would have lost time and the clock would have run out.
Leigh knows what he's doing, he knows the game, he knows the technology. Don't waste your time shopping. Time is too valuable. I've already done that shopping, I've already done the homework, I've already gone through the whole experience and learned from my experience and take it and run with it and call him right now."
---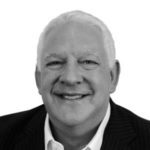 Avoid Business Risk
"Almost always, we'll use a supplier that we know. In our case we did not know any technology or software solicitors and no-one we knew could refer us to one. We needed someone to cast an eye over some dull and lengthy legal documents, and look at our responses in negotiations to make sure we were not missing anything that could come back and bite us later on.  It's not my main skill set. We went on the internet and did some research and looked for people that knew about IT law.
I wanted to protect my business in a series of contracts with internationally renowned London museums and venues. Basically they were trying to palm off all the risk on to us as a supplier. Whatever liability people are chasing in contracts, I want to know whether it is proportionate to the size of the contract, the size of the problem and that my business can deal with it. 
We had Leigh look over the contracts. He put perspective on where we were at and what we should do before we agreed terms.  We deflected that risk and got concessions on liability, indemnities and warranties that we would probably otherwise have lived with. Once I knew what I would be signing up to, there was no way I was going to expose my business to the sort of risk they were asking us to sign up to.  The tips for negotiating were well received.
---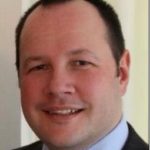 Straight Talking
"I was extremely concerned that we've gone too far down the road and we'd taken the wrong path that we shouldn't have gone down, with potential wasted development. I was concerned that we wasted a lot of money and a lot of time developing software which wasn't legally binding. Leigh helped fix our legal position, which is tremendous piece of mind for me.
I've got a clearer picture of what I know and what I do not know, what I can handle internally, and what we can't. Working with Leigh was a short course to protect my business, and the things I need to look out for in business relationships moving forwards.
When you engage with someone who's like a legal expert or a technical expert, you don't only get information from them on a particular point. You get lots of other stuff which comes with it. We have got a lot of value-added stuff. Leigh's able to point out areas that we would want to look at and areas that we hadn't thought of, so there are benefits to engage in an expert or a consultant in this area.
Leigh is straight talking and very much to the point. He takes the heavy lifting out of understanding legal advice. He's direct and very open. He talks in layman's terms without being patronising.
Talk to Leigh because he doesn't speak like a lawyer, but he knows his stuff. He doesn't try to bamboozle you with a load of legal jargon. He will tell you what you need to know and will omit what you don't need to know."
---
Get legal advice that means something to your business
What's the #1 thing your business is struggling with?