Online Trading / SaaS Cloud Services
I have found that our contract creates a starting point for a conversation on me agreeing something with a customer, so that they can use our software. It defines what needs to be agreed before they can start using the software or the service.
It's a big milestone.
Now I can say, well, this is what it is, and this is what it will cost you. These are my responsibilities and these are your responsibilities. This is what will happen if it goes wrong. This is what will happen if we fall out. It's a good clear path that let's me deal with things in a logical way. Leigh helped us define the thing we were going to offer and made it tangible.
---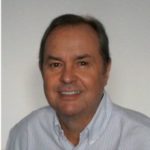 Software Dispute: Artificial Intelligence
I'd not had a good experience with solicitors on software.  I needed some insight into the dispute resolution process to maximise the value for some artificial intelligence that my team built for loyalty programs. 
Leigh – an intellectual property solicitor - gave me the insights that I needed and did what he said he would do, when he said he would do it, in a straightforward format and in plain language.
---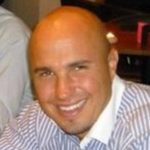 Effective Responses
"We engaged with Leigh around a computer licensing and copyright infringement issue.  His knowledge and experience was hugely apparent from the 1st phonecall and he provided us with confidence that he could add real value to our case.
We worked closely with Leigh over a 3 month period, and he provided invaluable guidance on how to respond to a series of complex technical issues.  We frequently received correspondence from Leigh outside of core working hours, and on the build up to key dates, we were even able to drawn on his assistance by phone at 10 and 11pm at night.
We would have no hesitation whatsoever to use Leigh's services in the future.  He went above and beyond the usual client relationship we have experienced with other legal companies.  The end result was that we were able to manage our response effectively, and achieve a satisfactory outcome to what was a very distressing period of time."
---
Explain legal problems in Tech language: Logic-based Approach
We were facing a technology copyright infringement problem that we didn't deserve. The biggest problem I've had, is that I've never come across a lawyer that understands software and tech are few and far between. It was frustrating. With Leigh I can describe the legal problem in my tech language, and then Leigh has then got the legal language to move towards what I need.
I'm looking for really logic-based approach and struggle dealing with people who aren't on that sort of wavelength. It takes the hassle out of it for me.
Thoroughly trustworthy and worthwhile advice that actually helps solve a problem rather than create one.
---
Get legal advice that means something to your business
What's the #1 thing your business is struggling with?