Third party intellectual property indemnities
When I was getting some advice on a breach of contract claim, a series of legal issues came that I wasn't aware of to do copyright in drawings and design rights. Stuff that could have got me into a lot of trouble with infringement of third party intellectual property indemnities.
I didn't even know what they were at the time. I've sorted the business's risk profile.
---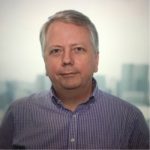 More Informed
"We moved from having no knowledge about intellectual property in software to knowing where the boundaries are, so that we can now handle more things internally. We know where most of the gotchas are, and know when we need to be wary. We make more informed decisions and have reduced our risk exposure.
Leigh combines a background in software development with current expertise in technology law that businesses involved in the development of software and associated intellectual property need access to. He understands technology and the law that applies to it. He is approachable which means we cut to the chase quickly and end up with a better solution at a lower cost. He has a huge amount of experience and expertise, and is a lot more affordable than the large firms"
---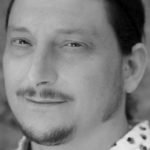 Clear Legal Advice
"As soon as we started talking to Leigh, the IP rights we owned became clear and clearer. He can explain software, IP rights and tech law without your eyes glazing over with the 'what's he talking about?' thoughts. We ended up with a strong contractual position in our negotiations.
By the time Leigh had finished fixing our contracts, we had revenue protections, clarity on our negotiating position and clarity on our legal relationships with people using our software. We know what rights are ours, our customers, users, and visitors using our CMS, and our customer's customer. We manage them effectively and have control over our business assets and revenue. 
No more guess work."
---

Efficient, Knowledgeable
"We applied pressure. They started to negotiate with us. We received help with understanding the extent we could negotiate on the legal terms and check the agreements to make sure we were not being sold short.
When you have many contracts to review in a short space of time, it is too much to take in and think through clearly. Leigh prioritised the work for us, came back to us quickly so that we could decide how we wanted to proceed.
Leigh is efficient, knowledgeable; he obviously knows his stuff, specially the soft skills that you miss if you do not have them in legal matters. He gave us good turnaround times, especially when the pressure was on."
---
Get legal advice that means something to your business
What's the #1 thing your business is struggling with?