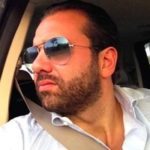 Business Purchase & IP Rights: Outplayed
Buying Digital Assets and Intellectual Property Rights
I've been doing business all my life in Italy and have seen most things that can happen happen in Italy. We were put onto liegh to get help with a business purchase. He told us what to expect.
We had the legal docs reviewed, knew how it was going to work before it happened, and knew what the risks were. We bought the business at a good price, manevoured ourselves to get the intellectual property rights and the digital assets which we needed to move our project forward.
We were set up to respond to the English business people and the tricks that happen in the English market. It saved us a whole lot of hassle, uncertainty and confusion.
---
Retail Design Sector: Overcharging Claims
Expert Advice: Business Disputes
One of our clients made spurious claims against us suggesting that we had over charged them on a set of retail display units we had supplied them. As this was completely untrue we needed expert advice on how we prove this and sought the guidance of Leigh. He was a huge help in bringing this to a swift conclusion, we greatly appreciated Leigh's expertise and no nonsense approach, a good sense of humour too…!
---
Not getting conned out of Copyright IP Rights
Ownership of Software Copyright
So I was googling a contractual disagreement with a company, as we are a SME software company and needed software licensing advice. The company was trying fool us and say it owned the intellectual property rights in our software.
Leigh gave us some super legal advice and set us up with a negotiating strategy to claim our software and get better terms on a support contract. I was so pleased with the result that I will be using him again in the future for our Ip issues
---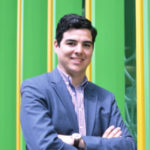 Copyright Case - IP Lawyers
Legal Perspective on Copyright
We sought advice on a copyright case. We needed to know where we stood from a legal perspective and what we could do about it. We contacted Hall Ellis Solicitors as a specialist tech law firm. We got the legal advice quickly, on budget and knew how to deal with the situation going forward. We highly recommend their services. 
---
Get legal advice that means something to your business
What's the #1 thing your business is struggling with?